Harmony in Motion, Brandt Audio Devices Delivers Unparalleled Sound and Vibration Isolation Solutions.
From Precision Analysis to Tailored Mounting Solutions – Elevate Your Experience with Our Expertise in Vibration Control and AMC Mecanocaucho's Legacy of Excellence Since 1969.
AMC Mecanocaucho for Unrivaled Vibration Control.
🌐 Legacy and Expertise:
With a distinguished legacy dating back to 1969, AMC Mecanocaucho brings 50 years of unmatched experience to the realm of vibration control.
🛠️ Comprehensive Product Range:
From anti-vibration mountings to specialized solutions like Cylindrical Bobbins and Marine Engine Mounts, our extensive product lineup meets the most demanding requirements.
🌟 Commitment to Excellence:
Beyond products, we provide a suite of services, including free anti-vibration calculations, on-site surveys for precision, and a dedication to customer satisfaction reflected in our full product testing.
✈️ Global Assurance:
Certified and accredited to ISO 9001, ISO 14001, and Marine Type Approvals, AMC Mecanocaucho assures quality craftsmanship and innovation. Enjoy worldwide shipping with next-day delivery options.
AMC Mecanocaucho's Impact in Over 20 Countries:​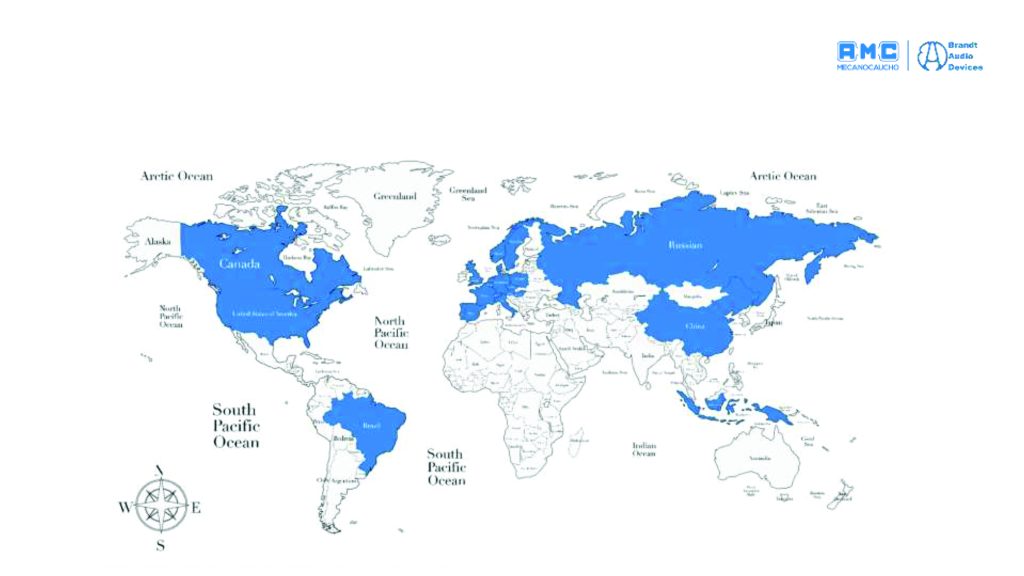 Top 8 Vibration Control Solutions:​