Aplicaciones Mecánicas del Caucho (AMC) is a company that designs and produces anti-vibration mounts as well as noise insulation composites for industrial and building sectors.
Our noise and vibration solutions combine, Rubber, metal, springs, Sylomer® among other materials and we have been on the market since 1969.
Soyuz handmade microphones
Soyuz (союз) is the Russian word for union or alliance. At Soyuz Microphones we've combined Russian engineering and manufacturing prowess with Western design, quality control and marketing to create products that go beyond what either culture could achieve on their own.
At Soyuz, we use our own, original microphones designs drawn from the best Russian and German microphone traditions offer.
We manufacture them by hand in our own facility using only manual equipment and master machinists. In this way we create microphones that are unique, with their personalities but which have that "classic" sound that engineers and artists so value. At Soyuz, we strive to create "modern classics".
CUSTOM ACOUSTIC TREATMENT, DOORS, AND WINDOWS:
Lovingly constructed from fine Meranti hardwood, all of our treatment products are from locally sourced wood, fabric, polyester, and fiberglass. Each type of treatment product is custom-made to the specific size required by you. Call us for more details.
Our fabrics have been fully tested for fire resistance to ASTM E84 and ISO BS 5852 standards. Many colors are available. All of our doors are standard 36″ or 90 cm by 80″ or 200 cm. 701 is solid with fine Meranti (Indonesian Mahogany) cladding. 702 is the same as the 701 but with a central window of thick laminated glass (per order specifications). These are custom-made and can be ordered in any size. Please call us for more details. Fine Meranti hardwood. Sand-filled. Field-replaceable seals. Zero International automatic door bottom. Heavy-duty ball-bearing hinges. Deadbolt. Heavy-duty Spring Latch.
Window frames are made from solid fine Meranti hardwood. Our standard glass for both doors and windows is 16 mm CLEAR laminated glass. Other thicknesses are available. Contact us.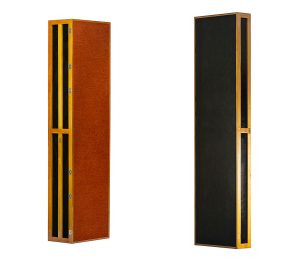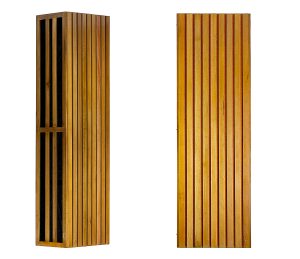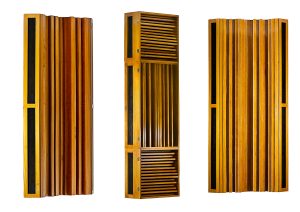 CONSTRUCTION & ISOLATION:
We provide support for all your sound and vibration isolation needs. Our team can provide custom plans for building acoustically isolated rooms and equipment isolation in any environment. Please contact us for more details.